"With a lot of curiosity I sunk my teeth into creating the Join Program app"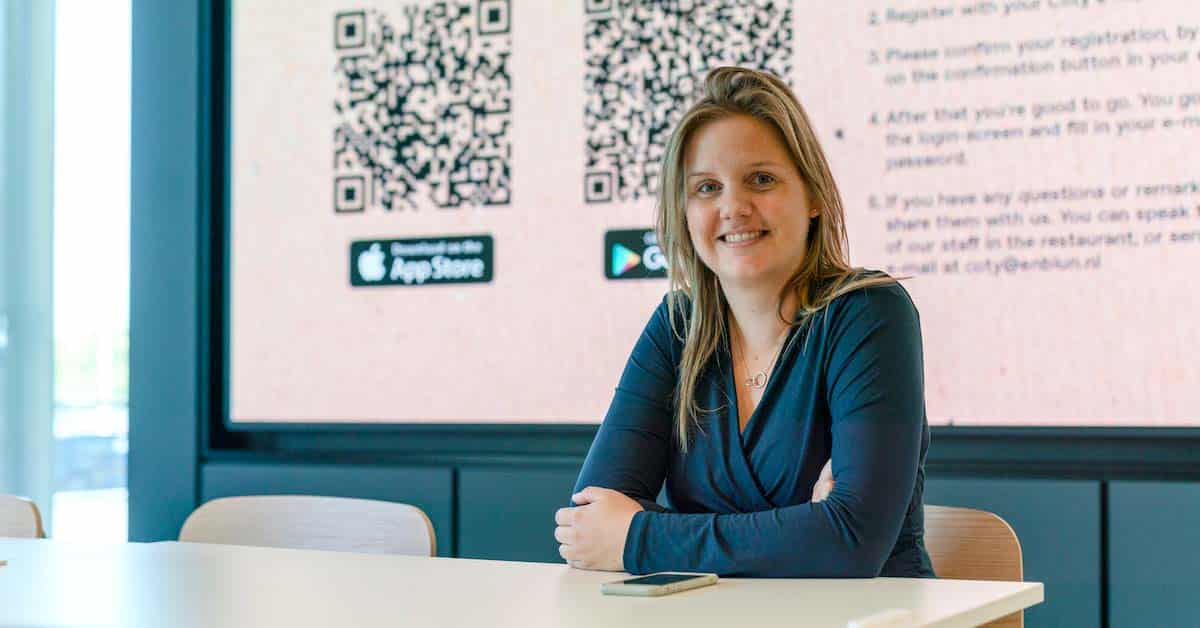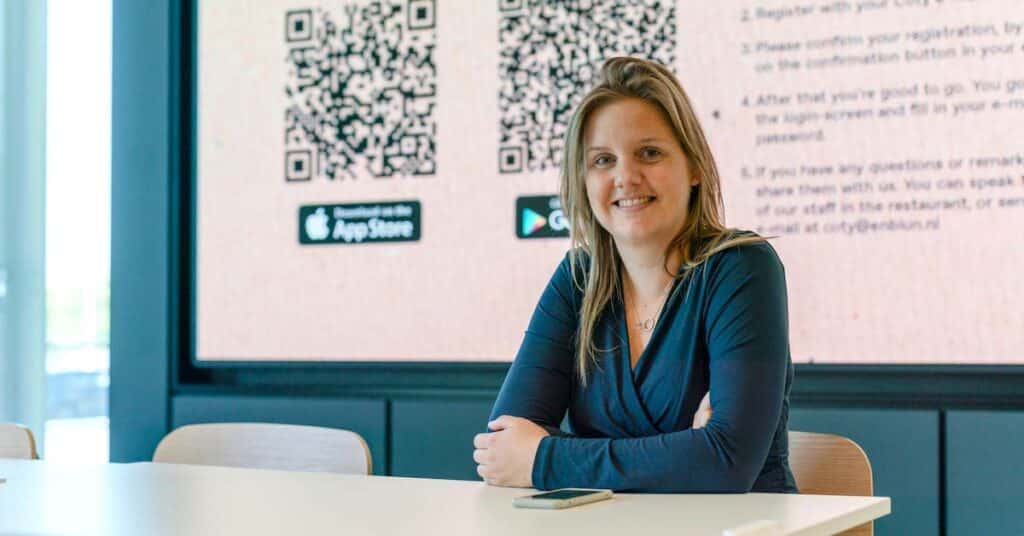 Interview with Inez van Moolenbroek – Product Owner & Project Manager Program​
She is always hungry for a challenge and her autodidactic attitude is a perfect fit for the fast paced environment of start-ups like Program. We sat down with her to talk about her passion for thoughtfully prepared food, her dynamic job and how she got to this point in her career. 
When and why did you join Program?
"I worked at enbiun as a Senior Project Manager when the idea for Program was hatched in-house. When the concept was solid enough to give it a robust business plan and practical framework, I was asked to join the Program team on a part time contract. I worked on the nuts and bolts of the machine, so to speak, and I helped smoothen out the squeaks and rattles so we could work towards a structured and streamlined business. I went from working for Program two days out of my five day workweek to being their full time product owner within eighteen months. I am still very excited about what we do at Program and I feel good about working for a company that has our health and the health of the planet in mind."
In a few sentences, can you tell us more about what Program does?
"Of course! Program offers office lunches to workplaces of any size. We are taking a different approach to catering with a menu that is mostly vegan and completely local, a no-waste policy and a tech component (our app) that makes planning and ordering lunch really easy and flexible for office managers, employers and employees." 
You have mostly worked on Program's app. Tell us how this came about.  
"After I joined Program full time, my job title quickly became Product Owner, which in the world of tech is the person who 'owns' the technical product and is in charge of that particular product's design and processes. Without any tech experience, but with a lot of curiosity and a desire to learn new things, I sunk my teeth into creating this app. Thinking about processes and user experiences from a tech-perspective was new for me and while this felt very refreshing, it also took blood, sweat and tears to figure out all the details. When we got to the point where we were confident to start testing the app on a few pilot customers, it felt like a huge milestone."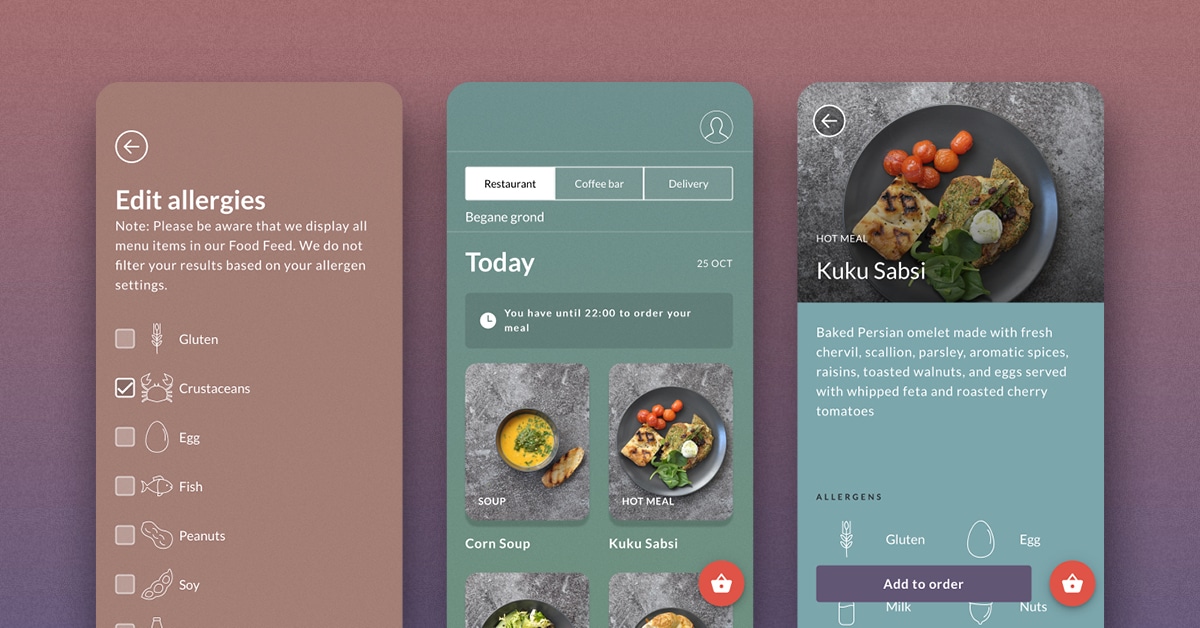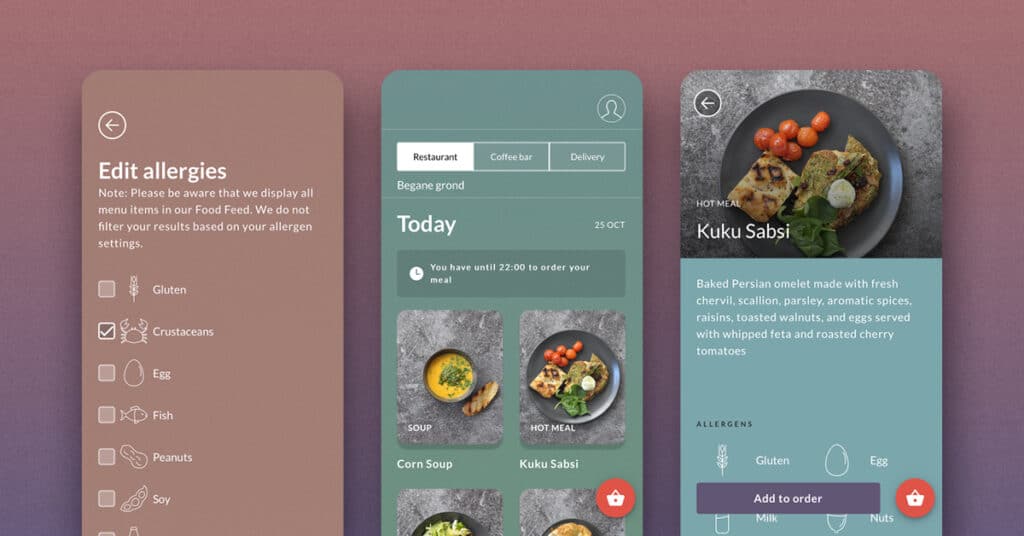 Kudos to you and your team for working through all the hurdles! How did this testing phase go?​
"We received a lot of feedback. But we felt lucky to have such supportive customers who were willing to try our products. Based on their valuable feedback we created a few substantial updates, including a big security overhaul. Our app went through an official testing process focused on privacy and security of data. As a result, we have an app that is almost as secure as an online banking app."
Nice! And what can people use the app for? 
"The app looks a little bit like a social media feed, such as Instagram. We call it a 'food feed'. Customers can scroll through this feed and see all the meals we are offering on the specific days of the week. Each meal either tells the story of the recipe's origin, where the ingredients come from or who the suppliers are. Customers can put in their orders, add drinks or other add-ons, fill out allergies or diets and choose time slots for pick up. There are a few different payment structures depending on the client's model. Some employers offer a lunch program that is included in their employees' salary, others ask their employees to pay for their lunches themselves. These are settings that I can adjust for each client at the back end of the app. I can also help our clients process payments and offer receipts."
Impressive! And it sounds like the app is working well?
"Thank you. Yes, it is working well. But we are always working on improvements. We are figuring out the quantity of our push notification messages and we are working on a news feed. We have a feedback section that we really want to build out so we can learn about what is working well and where we can improve. We'd like to send out polls about the meals to determine the popularity rating of each recipe, and we are working hard to be as food inclusive as possible with lots of room for alternatives and substitutes. We want everyone to be able to personalize their lunch based on their individual preferences or allergies."
That brings me to my next question: what is your personal fascination with healthy and nutritious food?
"I have always been a foodie. I enjoy thinking about how food impacts people and the planet, especially after joining the Program team. Throughout my adult life, I have tried many different food challenges, like a month without sugar, a gluten free stint and a four week vegan trial. I enjoy doing these because it teaches me about alternatives that I might've not ever known about otherwise. I get inspired by different cultures as well, especially when traveling. My three month trip to Vietnam, Cambodia, Thailand and Bali, for example, really opened my eyes about the richness of vegetarian food.  Right now, I try to mostly eat vegan. I feel better on a plant based diet and I want to minimize my ecological footprint. What I found interesting is how changing the way I eat, changed my whole lifestyle. Since working at Program I will switch to an electric car soon, I think more about what I buy and I have become more of a minimalist overall. If I can make changes for a better planet, I hope Program helps our clients do the same."
Next up in this series of interviews: CEO Maurits Tofohr