Get to know our founder Maurits Tofohr
Interview with Maurits Tofohr – Program Founder and Director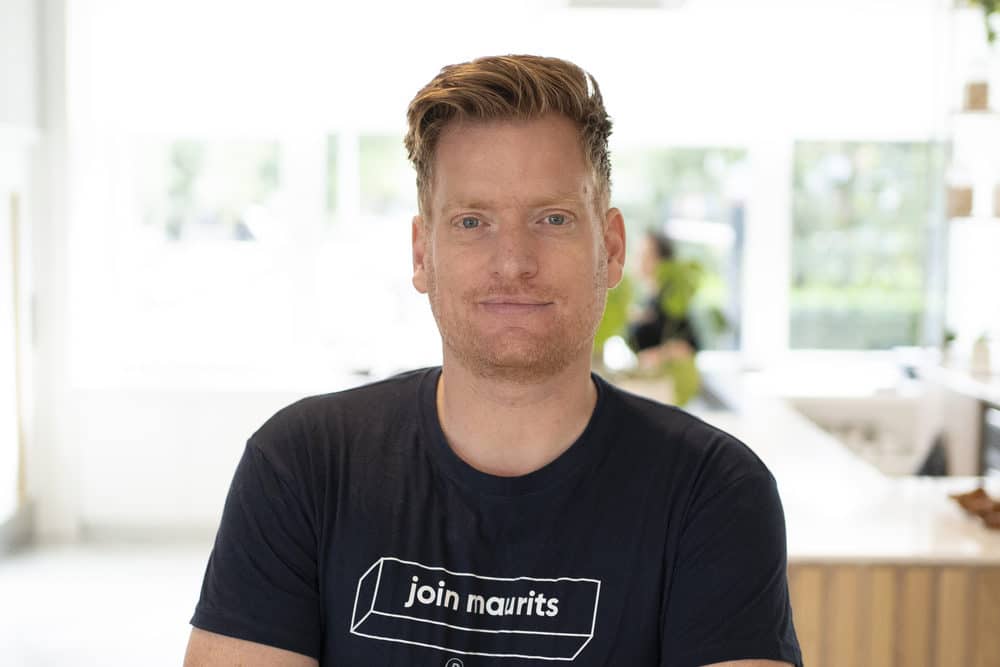 Hi Maurits, you're the Founder and director of Program. For our readers, it's interesting to learn about your background and get a glimpse of your ambitions for the company. It's not the first company you've started or transformed – entrepreneurship seems to be ingrained within your life experiences.
Let's go back to the beginning: Your Indonesian roots gave you your love of good food, so attending Hotel School was a logical step for you. Where did you go from there?
Maurits Tofohr: During Hotel School, I was interning at a catering company's account management. I had to step in for a manager who had burned out, so I was very excited to take on this role. As I was managing ten locations, they provided me with a lease car. I was so excited that I called my Mom while on the toilet to tell her the good news! My drive and ambition grew every day, and this steered me to enroll in an evening business studies course.
In seven years, you learned a lot from deep-diving into the corporate business landscape. Beginning your career in the south of Holland, you started to manage more projects in Amsterdam. How did you experience this step?
MT: The offices we were servicing in Amsterdam were quite unique buildings. Still, in those times clients just wanted a business restaurant for their employees – the simpler (in other words, cheaper) the better. Back then, I reached out to enbiun (with which I came into contact with through someone in my network) for a creative concept for a demanding client which I just got transfered.
Enbiun (Justdesign as it was called back then) is a creative concept agency, what did they see in you?
MT: The creative minds at enbiun kept hiring more and more people. Me stepping in was very important to continuing the company – I convinced them to focus on hospitality design. The start-up went well but then the 2008 financial crisis hit. Enbiun survived and we worked for a lot of catering companies on their quest to win clients, hiring us to design concepts and pitch documents for their leads.
These where hit-and-run projects which wasn't good for the company so we changed our strategy. From that moment, we only worked for clients directly, such as the headquarters of ING, Booking, and PwC.
When did you decide to start a new catering company?
MT: I don't like sitting in the same chair for too long. Besides running the business for enbiun, I was constantly participating in startups. And when I wasn't doing that, I was opening a restaurant in Utrecht. All of these experiences combined created so much value for me, but it was too much.
Things were changing at enbiun and I decided to take a step back from the agency. But they didn't let me go for long! When I came back my business partner Jan Willem van de Sande and I decided to startup our own catering company because we knew the time was now.
Business catering was not focused on health, sustainability, quality and innovative models. We felt that companies were looking for healthier, authentic food, sustainable approaches and future focused service. So, we started Program in 2019.
Why did you call it Program?
MT: David, our creative director from enbiun, came up with the name and after several discussions we kept coming back to the core of our product: We are programming food schedules for our clients. He compared it to culture and fashion. In those industries, they are also constantly scheduling programs, curating and planning in advance.
We think in seasons, just like the fashion world. Recently, we decided to call our organization Join Program. We feel it's about joining a transition, a movement towards a more sustainable food industry and we invite you to join us in this movement.
Why is this concept so unique to the industry?
MT: Externally producing food for offices wasn't common yet, but to me it seemed so logical. In other industries like healthcare and horeca it was already standard practice not to cook the food you serve in your own facility. Producing in our own kitchen for several clients gave us so many advantages, like control over what we cook. Another factor is technology, or rather, the lack of technology in the catering industry.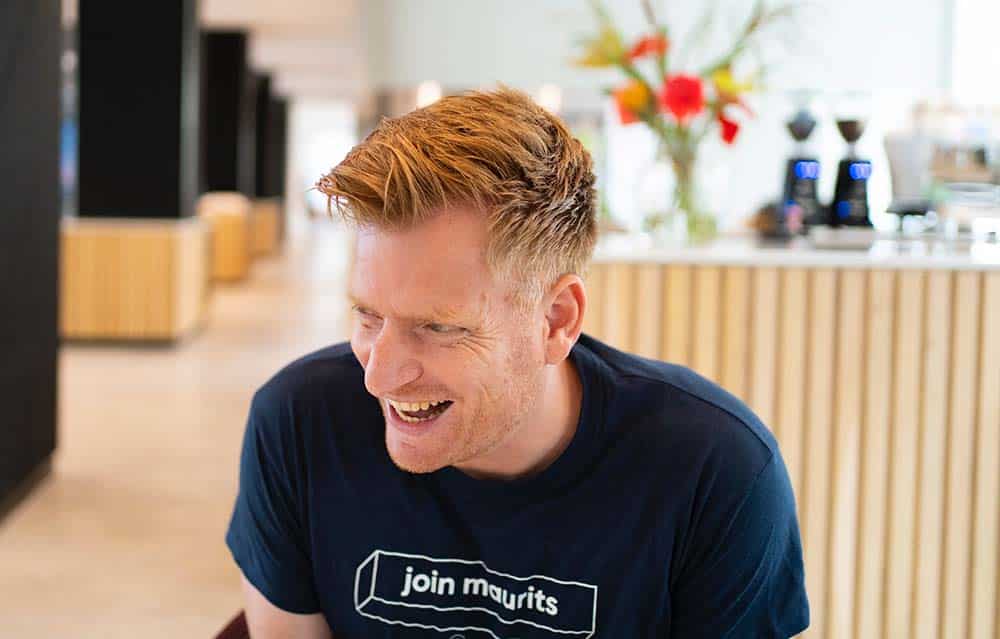 From a small focus group of enbiun employees to a full-time dedicated team of +ten, Program has grown in two years into a serious scale-up. At first, you didn't have your own kitchen. How did you manage to control the quality during this time?
MT: No, I did not want to start with our own kitchen as it was too costly, and we lacked the crew. I knew there were sufficient facilities that we could rent or that could produce the food for us. Our cost-cutting strategy worked. During corona times, we have been able to get in our first two clients: Coty and Guerilla Games.
Lockdown has been pretty serious in the Netherlands this winter. One client paused Program delivery because there was no one in the office to cater for and the other scaled the service down. What's your feeling about this whole situation?
MT: I don't think things will change any time soon and it will continue to come in waves, but I do think that companies have learned to adapt. Hybrid working is becoming standard, so these waves will affect occupancy levels at offices. But people want to come to the office to meet and spend time with their colleagues, that's a fact. When employees are back in the office, healthy and sustainable food and beverages will be the number one priority for staff as part of company policy.
I think companies who are advocates of this healthy, tasty and sustainable food lifestyle, just as we are, will be Program converters — we speak the same language. Besides that, our concept breathes flexibility. We know what's needed when an organization moves to hybrid working and are agile enough to cater to those needs.
What is your long-term business strategy?
MT: Based on valuable learnings from our kitchen in Diemen, we can grow to more production kitchens across the country. Our platform is developed as the go-to app for all our clients. Building up the database will mean more efficiency in use, price and sustainable practices leading to food waste reduction.
In the long term, our impact goes further than speaking to the CEO's of companies who want to give their staff a healthy perk. Program also inspires the employees to eat more plant based meals at home. In just a few years, we've become thought leaders in our industry and beyond. Yes, competitors will copy our concept, but we're confident to say we are the pioneers.
What about international expansion?
MT: Sure, we'd love to go global. Vermaat has its settlements abroad already. Only time will tell how far we'll go in the future.
Describe the Program culture, what would you say about the team?
MT: Crazy, passionate, sharp, creative and always searching for new ideas. We all feel this intrinsic motivation to change the food industry and to advocate for Program.
Describe the Program culture, what would you say about the team?
MT: Not for the next few years as I've decided to focus entirely on Program. For me this is the most challenging stage of growing a company, because it's easier to create and start-up a new concept from scratch.
Lastly, how do you feel about the new collaboration with Vermaat?
MT: Vermaat supports us, 'door dik en dun' as they say in Dutch.They have all the knowledge and skills in house to organize our back office and scaling of the Program contents.
They are a great boost for what we're doing and believe whole heartedly in Program. I really sense that support from them, absolutely.
Try our food: request your free tasting lunch
Did this make you hungry? Book your free tasting lunch now! The proof of the pudding is in the tasting.